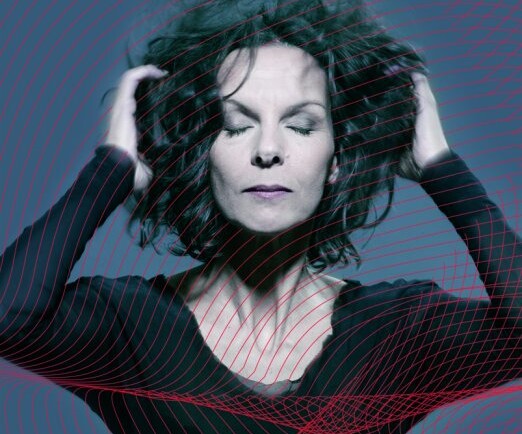 Susanna Ridler is an artist who has never limited herself to any traditional musical terms. Instead, it has always been her objective to tread new paths far from old and conventional music patterns. This shows on her new album "Susystems" (Electroland Records Vienna) of her project [koe:r], which will be released on the 27th of April in Germany. The singer and composer takes the role of a free spirit with a very unique musical vision. Seperated from any style constraints, she takes us on an extremely atmospheric and exciting sound journey with surprising twists and turns.
When trying to put her music into words, the description that her music is a very modern and cross-genre interpretation of the concept of fusion music seems to be appropriate.  In her compositions Susanna Ridler tries to build bridges between different styles as well as between artificial computer sounds and acoustic instruments, between tradition and modernity. She creates extremely colorful, complex and sophisticated sounds, a very unique and detailed sonic portrait that can hardly be pigeon-holed into one category. The way Susanna Ridler understands how to unite the different ingredients in captivating, immensely varied and intricate arrangements, proves her keen understanding of the different forms of music. Somewhere between the poles of pop, jazz, electronica, funk and rock, she knows how to give her music a form and bestow it with connectivity, despite its complexity.
The singer and composer approaches her pieces with the meticulousness and curiosity of a scientist. Nothing is left to chance. Every note, every tone is set deliberately, every break, every phrase follows a self-defined concept. "This mergence is supposed to create a harmonious and special sound. I also try to consciously create every note, which leads to a complex composing and arranging process. After all a CD is more than just a given moment in time. It is like a musical painting that has to be extremely refined," says the artist about her approach.
Liberated from any constricted thinking, Susanna Ridler is supported in her vision of modern art music by a stellar backing group. With Peter Herbert (bass), Florian Kmet (guitar), Alexander Lackner (bass), Gerald Preinfalk (bass clarinet) and Wolfgang Puschnig (saxophone), the singer blessed with a discrete-expressive voice has outstanding musicians standing by her side who excellently understand how to vitalize the ideas of Susanna Ridler.
"Susystems" is a piece of music that offers an enchanting and captivating listening experience. Open-minded music lovers who like to indulge into new sound scapes should definitely give the new CD by Susanna Ridler's project [koe:r] a try and enjoy!
Michael Ternai
(translated from German)
Note: Susanna Ridler will be present at this year's jazzahead! event in Bremen on the 20th of April 2012. The perfect opportunity to experience this exceptional artist in person.
Photocredits: Helene Waldner