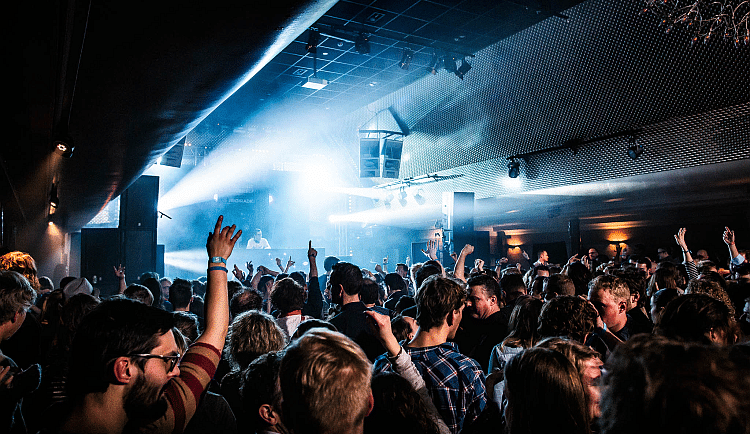 Each new year starts with the first official gathering of the music industry at Eurosonic Noorderslag, Europe's most significant showcase festival. The next edition of the Dutch festival will take place on January 17-20, 2018, in Groningen, NL, featuring performances by Europe's freshest up-and-coming music artists. The festival gathers the most important music industry protagonists, such as festival organisers, bookers, music promoters, and journalists from across Europe to get a taste of the most promising acts on the market. With a lot of good talent to go around, it is a great honor to be chosen as the country's musical representative and a huge opportunity to showcase in front of so many industry professionals. Co-selected by ORF/Radio FM4, NIHILS were confirmed earlier as the first Austrian act for Eurosonic Noorderslag 2018.
---
NIHILS – GOING PLACES
Although they released their first song in 2011, it wasn't until April 2017 that their debut album Perspectives was finally released. The result was a mix of timeless pop and modern elements. NIHILS want to build on their national exposure to cross the border. The band is working with Four Artists and have made some waves supporting the German electro-pop band Claire in club shows around Germany. They have also spent the summer performing at festivals in Austria and Germany, live-sessions in the Red Bull Studios shows in Switzerland and Spain. It might have taken them a while to finally release their debut LP, but that's just because they had a lot of concerts to play. One thing that obviously won't change.
---
ANKATHIE KOI – BREAKING OUT
Ankathie Koi began her career in Pop music after a classic education in jazz vocals. Although born in Bavaria she has been making waves in the Austrian music scene for quite some time. Now she counts as one of Austria's most impressive female voices. But it isn't just her vocal acrobatics that has grabbed everyone's attention. Her almost gender-fluid stage persona drags the audience out of their comfort-zone. Combined with her unbelievingly vivid and otherworldly voice, the end result can send shivers down your spine. Her debut album "I Hate The Way You Chew" (SEAYOU Records // produced by Beni Brachtel & techno-legend Patrick Pulsinger) is pretty spectacular proof of what she is capable of.
---
HEARTS HEARTS – WINNING HEARTS
Despite being part of the new wave of Austrian musicians taking over the airwaves, Hearts Hearts sound anything but Austrian. And yet FM4 named them Soundpark Act of the Month.  David Österle (vocals), Daniel Hämmerle (guitar), Johannes Mandorfer (drums) and Peter Paul Aufreiter (electronics) sound like Britain in its most innovative moments. The Viennese indie-tronica quartet released their debut album Young in 2016 via the prestigious German label Tomlab, which was described as "one of the most arresting debuts in recent years" by Drowned In Sound. They have been working on their sophomore effort ever since.
---
Links:
Eurosonic Noorderslag
Ankathie Koi
Nihils
Hearts Hearts