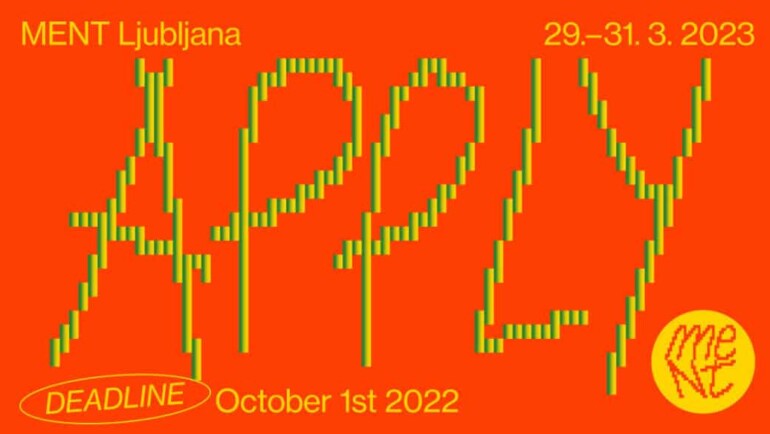 MENT Ljubljana is inviting European bands, solo performers and live acts with concert experience and publicly accessible audio and video material to perform at its ninth edition (29–31 March 2023). Applications are open until October 1st 2022.
APPLY
Apply here! All applications are completely free. Apply till October 1st!
MENT is an award-winning three-day festival of music discovery from Europe and further away. At its latest edition in June 2022, more than 70 acts from 24 countries performed at various venues over three days. The international conference focuses on the music industry and creativity.
If, due to the current global situation, the organisation of MENT on the dates announced will not be possible or if it will be organized in a different format than anticipated, all applications will be valid for a postponed date or different format. All applicants will be notified of the results.
"While showcase festivals sometimes lose a certain energy due to the focus on industry connection, MENT was clearly sculpted by a team of passionate music lovers and truly felt like an event focused on musical discovery and forming new friendships… …This Clash writer was pushed out of their comfort zone and urges everyone to do the same. For a true adventure in musical discovery and culture, book yourself some tickets and take a trip to the next MENT!"

Oshen Douglas McCormick, Clash Magazine, 2022
"The three day music discovery festival may be seemingly hidden away in Ljubljana, but its connectivity with the rest of the world is something which many larger, global events could learn from, particularly those in the UK. Though the festival concentrates on celebrating the best of local, regional and Eastern European scenes, artists from all over the continent, and now the US, are on the line up. For fans of fringe genres across the world, MENT is certainly an event worth attending; musicians are free to test the waters and experiment with new ideas and are welcomed to do so."

Maddy Smith, The Line Of Best Fit