The 4th Music Cities Convention will take place on April 4th, 2017 in Berlin at Rotes Rathaus (City Hall). Organized by Sound Diplomacy, the event brings together 200 decision-makers from the fields of city planning, politics and the music industry to discuss the influence of music on urban development and vice versa.
Maria Vassilakou (Vice Mayor and Executive City Council, Vienna), Charles Landry (Author, The Creative City), Alejandro Rojas (Program Officer, United Nations Industrial Development Organization), Charlotte Girerd (Managing Director Special Projects, SNCF Immobilier), Charlotte Hatherley (Musician & Producer, formerly member of Ash), Denai Moore (Musician) and Torsten Wöhlert (Permanent Secretary for Culture, Berlin) are only some of the confirmed speakers this year.
Developing more vibrant, global music cities
From venue and community space development to education, employment, event provision, licensing, regulation and demographics, city tourism, soft power and brand development, music industries impact a number of issues prevalent in city planning, strategy, regulatory and legislative aspects. Music Cities Convention brings together the top minds from municipalities, regions, academics, consultancies and the music industry. The convention encourages to discuss, debate and introduce new thinking, action and structure to develop more vibrant, global cities.
In the first three sold-out instalments in Brighton and Washington D.C., 500 attendees from over 170 cities and 30 countries attended the conference. All three events explored the relationships between urban development, city planning, quality of life in cities, politics and music.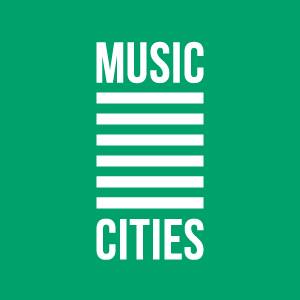 The next Music Cities Conventions are:
April 4, 2017 – Berlin, GER
October 26, 2017 – Memphis, USA
Watch the trailer: Youtube
Tickets Music Cities Convention Berlin: Eventbrite
About Music Cities Network
Music Cities Network is a public/private network dedicated to improving communication and cooperation. Its goals are sharing research and intelligence, exploring policy and advocacy, and networking for policy makers, city leaders and all other music city stakeholders. It was initiated by the Cities of Aarhus, Hamburg and Sydney, in cooperation with Sound Diplomacy and the Hamburg Music Business Association (IHM). Together, they ask other global music cities to become members of the network.
The fifth edition of Music Cities Convention will take place in Memphis on October 26th, 2017 and will focus on access to music education, resources and facilities. Music Cities Convention Memphis will showcase best practices for music community projects and their social, cultural and economic impact on cities.