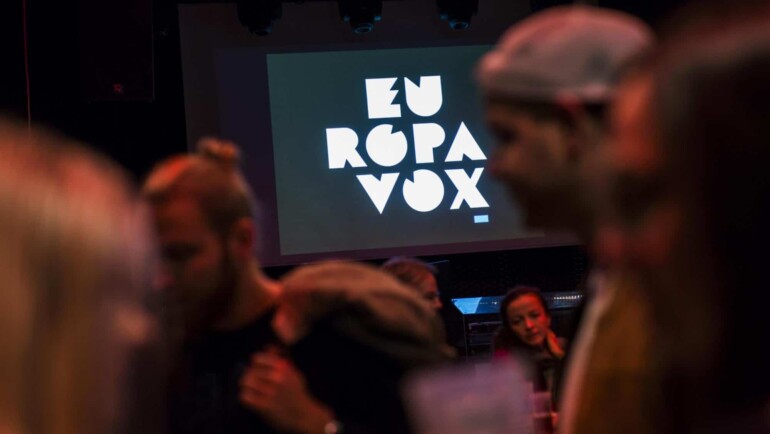 Since 2006, Europavox is a pan European collaborative music project entirely dedicated to the promotion of European cultural diversity. At the next edition of Europavox Festival in Clermont-Ferrand, taking place from June 28 – July 01, the Coaching Export Program will be launched. The new program is intended to promote and boost the international development of European bands. The Coaching Export Program will offer opportunities to develop an international career for artists showing great potential and motivation to grow abroad.
14 bands from 7 different countries that perform at Europavox Festival will be pitching their projects to an international jury made of European professionals of the music industry. 7 acts will have the chance and opportunity to get involved in the Coaching Program for more than one year, benefitting from a professional network to build up a career outside of their national borders. The project includes PR and networking activities as well as international touring and residency programmes.
From Austria, 5K HD and Mynth are part of the programme and will perform at Europavox Festival in France in summer 2018.
5K HD
5K HD – the moniker of Austrian jazz band Kompost 3 and singer Mira Lu Kovacs – combines jazz, sound experiments, pop, and cinematic surprises. The all-star band released its debut "And To In A" to international critical acclaim in 2017, followed by lauded performances at Eurosonic Noorderslag and Ment Ljubljana. 5K HD will perform on Saturday, June 30 June at CLUB.
Mynth
The twins Giovanna and Mario from Salzburg make up the electronic duo Mynth. They create a captivatingly restrained yet demanding mix of trip-hop and analog synth sounds. The most diverse shades of melancholy are embedded in synth-dream-pop landscapes which are then painted with a soft voice and enveloping heaviness. Mynth will perform on Saturday, June 30 June at FACTORY.
But there´s more!
In addition to the Europavox Festival in Clermont-Ferrand, the Europavox team produces music events in Zagreb, Brussels, Vienna, Bologna, Athens and Vilnius, and hosts Europavox.com, a music website and online magazine, written by professional music journalists from all over Europe. Read up on their "Top Austria: May 2018" selection featuring Kreisky, 5K HD, Naked Cameo, Ankathie Koi, and Hearts Hearts!
The Europavox Steering Comitee consists of the bookers and artistic directors of Europavox (France), Le Botanique (Belgium), WUK (Austria), Estragon Club (Italy), Loftas (Lithuania), Fuzz Club (Athens) and INmusic Festival (Croatia).
Links:
Europavox.com
Europavox Coaching Export Program
Europavox Festivals
Europavox Vienna 2018 – WUK w/ Zeal & Ardor, Die Nerven, Repetitor & Super Besse