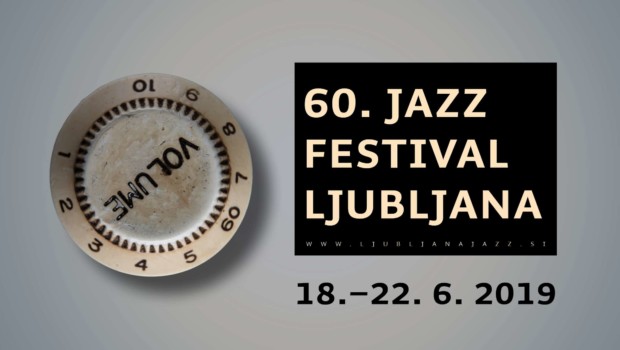 In June 2019 the Ljubljana Jazz Festival is celebrating its 60th anniversary! From Austria, MANU MAYR, SYNESTHETIC 4, HOFMANINGER & SCHWARZ, and CHRISTOF KURZMANN will perform at one of the oldest continuous jazz festivals in Europe. The 60th Ljubljana Jazz Festival will take place from June 18-22, 2019.
The festival's foremost guests in 2019 will be John Zorn, one of the most notable jazz musicians and composers of the last decades and legendary music collective Snarky Puppy. The festival has invariably given priority to artists with innovative, modern and challenging visions. It has spotlighted musicians who defy any genre, age, geographic, cultural and race categorisations and refuse to be stereotyped. Thanks to that, the Ljubljana Jazz Festival is the winner of the Europe Jazz Network (EJN) Award for Adventurous Programming 2018. EJN is a nonprofit Europe-wide association of producers, presenters and supporting organisations who specialise in creative music, contemporary jazz and improvised music created from a distinctly European perspective.
Austrian Artist at Ljubljana Jazz Festival – Schedule
Wed / 19.06 / 17:45 / MANU MAYR SOLO
Manu Mayr, bass
Playing in various vibrant formations like Kompost 3 or 5K HD, bass player Manu Mayr has made a name for himself by giving solo performances. He is also announced as  opening act of the forthcoming 40th Jazz Festival Saalfelden.
Wed / 19.06. / 18:10 / SYNESTHETIC 4
Vincent Pongracz, clarinet; Peter Rom, guitar; Manu Mayr, bass; Andreas Lettner, drums
Notable clarinet player Vincent Pongracz, whose blend of jazz and hip-hop has been delighting the audiences for years, is the driving force behind Synesthetic 4. The band's specialties are synthesising aesthetic components and combining avantgarde artistic values with quality entertainment.
Thu / 20.06. / 20:50 / HOFMANINGER & SCHWARZ
Lisa Hofmaninger, soprano saxophone; Judith Schwarz, drums
Lisa Hofmaninger and Judith Schwarz are strengthening their long and successful partnership with an examination of a prototypical musical line-up that originates from the Middle East (davul & zurna drum and wind duo). Taking cue from the ancient past, the instrumentation morphs into a contemporary dialogue that interlaces onomatopoeia and composition with free improvisation.
Fri / 21.06. / 22:30 / MADE TO BREAK (USA, Austria, The Netherlands)
Ken Vandermark, reeds (USA); Christof Kurzmann, live electronics (AT) ; Jasper Stadhouders, bass (NL); Tim Daisy, drums (USA)
In forming the American-European group Made To Break, Vandermark devised a compositional framework that is capable of being restructured for each live performance and explores melody, sound and rhythm from a truly unique perspective.
Full Festival Line-Up
---
Links:
Jazz Festival Ljubljana
Europe Jazz Network
40th Jazzfestival Saalfelden