Covid-19 crisis has a massive impact on the current music scene. Musicians, agents, promoters, independent producers, technicians – almost everyone involved in the music industry is strongly affected. All festivals happening in Europe are either cancelled or postponed. To keep an overview still, we've summarized and regularly update the dates of our partner festivals.
Watch Concerts via Stream
To take initiative and find alternatives to live concerts, there's a few special programmes that offer live streams or access to archived concerts.
Austria's Radio FM4 for example has started the "Stay At Home Sessions" featuring local acts, daily at 19:00. (Re-)Watch musicians like Lou Asril, Voodoo Jürgens, Avec, Anger perform live. On the other hand ORF RadioKulturhaus is presenting concert-highlights from its archives via stream, Mon-Fri, 20:00. Next up: Federspiel & Gustav. Apart from this there are several initiatives by labels like Problembär/Seayou Records and individual musicians that offer livingroom shows and dj sets, so watch out!
Following the motto "Stay home. Stay safe. And support your local artists", the crowdfunding Homestage Festivals is providing us with a range of living room concerts from March, 23 – 27, 17-21:00, streamed on their Facebook page. The revenues will be shared equally among the artists and the organizers. The line-up includes acts like Yasmo, Lylit, Kerosin 95 or Sigrid Horn.
But also festivals that have been long planned ahead, are entering the digital space. One example is Vienna's sound art & experimental music festival Klangmanifeste that is streaming its programme in collaboration with the venue Echoraum on March, 21/25/27 and April 3/8. After the festival Echoraum will continue streaming shows of local artists from the experimental strand. 
To keep updated, the independent platform Esel summarizes all streaming events here.
ANger – winners of the fm4 award 2020
One of the events that has already announced its alternate date is Austria's renowned Amadeus Austrian Music Awards. Instead of April, 23, the 20 years jubiliee edition will take place on September, 10. Still winners of this years FM4 Award have been already announced – we congratulate dream-pop duo Anger to this influencial audience award!
Finally out!
But that's not the only highlight this month is offering, as there have been a bunch of new releases coming out – almost all of them long awaited debut-albums.
The debut-album of Austria's at the moment most hyped indie-rock-formation My Ugly Clementine is finally out! "Vitamin C" is an uplifting mixture of 90ies garage and post-punk, grunge vibe and pleasant melodies. Four exceptional voices find together on this record. The Clash Magazine just called them a band "made to headline festivals". As playing festivals won't be possible right now, you can find the band's postponed tour schedule here.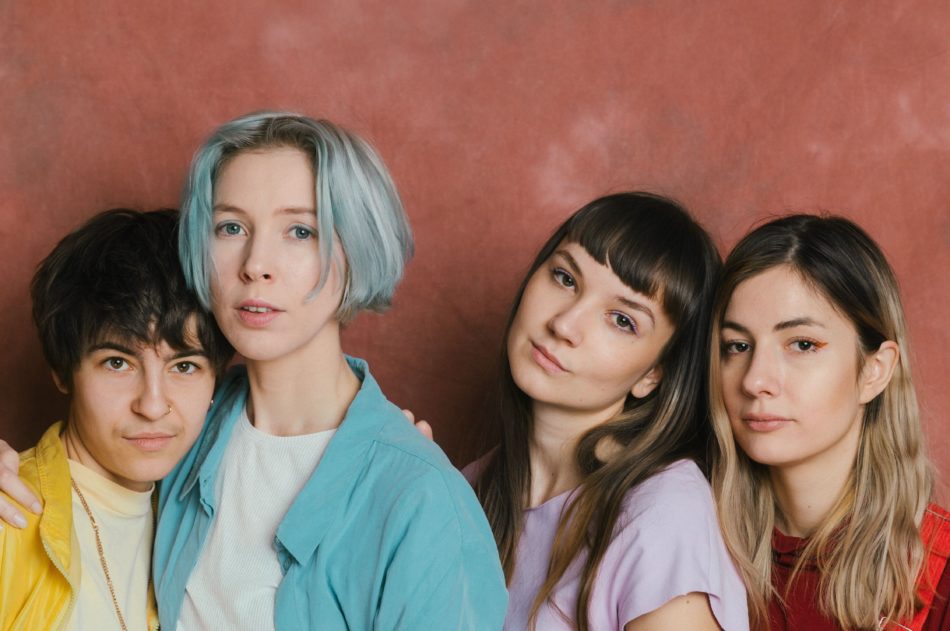 Also local R'n'B-shootingstar Lou Asril has just released his self-titled mini-debut-album "louasril" via Ink Music. With pop, soul and blues coming together in a seducing mixture, Asril is offering soft grooves and lascivious lyrics circling around love & sex.
Mavi Phoenix is getting ready for the release of his long awaited debut-album "Boys Toys" to be out on April, 3rd, warming up with a few singles plus music clips. Be prepared for a fusion of trappy hip-hop, slick R'n'B and innovative pop. His extensive Germany and Austria tour has been postponed to November and December. 
For AVEC, it´s time for her third album release. The songs on "Homesick" were written over the course of the last two years and feature the singer´s trademark melancholic, yet organic and uplifting style. The self produced album is out now on earcandy entertainment.
In the meantime indie-rock band At Pavillon has released their new single "Move On" including a brandnew video referring to the crises. The message is clear: look ahead and feed your awareness, not your fear.
Finally Good Wilson are back with a nostalgic new album via Assim Records. The four-piece band consisting of Günther Paulitsch, Alex Connaughton, Mario Fartacek and Julian Pieber invented the genre "Sky Gaze" to describe their music. On their self-titled album they present us dreamy, spatious numbers – cozy and seducing pop-melodies combined with yearning lyrics.
Electronic Expeditions and melancholic Jazz
Regarding the electronic music scene, there is news as well: Austrian musician, producer, DJ and founder of the female:pressure network Susanne Kirchmayr's second full-length work "Ferrum" in the guise of Electric Indigo has just been released via Editions Mego. Indeed Kirchmayr is taking one step further into the realms of experimental electronics with renowned magazine TheWire calling the album – "a comparable expedition into the wild inharmonic interior of iron and other metals. Her findings have subsequently been filtered through a refined digital sensibility, translated into a reflective post-mineralist idiom with metallic raw material extensively processed and transformed electronically in various ways." Also more than mentionable is female:pressure's FACTS survey that has been released beginning of the month, which analyzes the gender distribution of artists performing at electronic music festivals.
Another new release comes from the label Ventil-Records who compiled tracks by various artists close to the label. "Tempus Ex Machina" offers a dive into Vienna's vivid underground and advanced music-scene, featuring acts like Asfast, Katharina Ernst, Kutin or labelhead Ursula Winterauer aka Gischt. 

In the field of jazz-music – Violinist and singer Emily Stewart is presenting us her debut-record "The Anatomy of Melancholy". In collaboration with protagonists of the Viennese scene, like Lukas Lauermann and Philipp Kienberger, the London born and Vienna based musician has recorded "an utterly convincing and eclectic combination of classical, jazz, and folk elements with a dash of improvisation and a soupçon of a singer-songwriter's perspective." Out now via Col-legno. 
Also celebrated jazz-guitarist Wolfgang Muthspiel convinces with his new record. "Angular Blues" is a collection of delicate pieces that see him returning to the trio constellation.  As Popmatters states Muthspiel succeeds in finding "the freedom here to stretch out and find new territories, tones, and shapes within the loose structure". Read an interview with the artist here (in German). 
All mentioned acts were forced to reschedule their release shows due to Covid-19. Find their updated schedule on their websites!