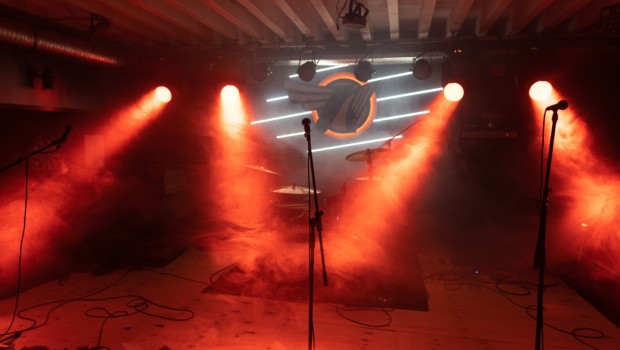 Applications are open for artists and creatives to showcase at numerous music industry events throughout the end of 2019 and first half of 2020. Read up on some selected festivals if you are keen to take your artist on the road. If you are in doubt, which festival is the right one for you, or if you are planning to apply with your artist, check our "Showcasing" section and let us know!
Be sure to save the dates for our partner festivals BUSH (Nov 2019, HU) and VIVA SOUNDS (Dec 2019, SE) as well as for Waves Vienna 2019.
---
APPLY NOW
REEPERBAHN FESTIVAL INTERNATIONAL – ACCRA, GHANA
From 28 – 30 November, Reeperbahn Festival will visit Ghana's capital for the first time. The visit includes ACCES, the "Music In Africa Conference for Collaborations, Exchange and Showcases". In cooperation with The German Federal Foreign Office all European Reeperbahn Festival International delegates will receive a travel subsidy of 800 Euro, conference registration and local transport are included as well. The application deadline is 11 September 2019.
PIN MUSIC CONFERENCE 2019
Date: Nov 28-30, 2019
Applications for music professionals are open until 15th October 2019 via INES.
BISE FESTIVAL
Date: January 21-22, 2020
A new french professional showcase festival in Nantes taking place during "Biennales Internationales du Spectacle". This festival aims at bringing music professionals attending BIS (programmers, bookers, producers, festivals, professional organizations, etc.) together in a brand new event mixing music showcases and professional networking. If you are interested in the French market and a showcase in Nantes (30 minutes / Genre: Indie, electronica, pop, rock, hip-hop / Venues: Stereolux and Trempolino), please get in touch via email.
MENT Ljubljana
Date: February 5–7, 2020
Applications for music professionals are open until 4th October 2019 via INES.
SXSW Music Festival
Date: March 16–22, 2020
The SXSW Music Festival brings artists, fans and music professionals together with film and tech industry creatives. Each year, around 2,000 artists from every corner of the world join together in Austin, Texas. Not limited by musical style, the SXSW Music Festival strives to present both iconic and emerging acts each year to the reps from record labels, booking agencies, management and PR firms, publishers, media outlets, artists, and fans in attendance to help shape the dialogue about the global music industry.
Applictions for artists will be open until September 13, 2019 (Early Deadline), October 25, 2019 (Final Deadline)

MASTERING THE MUSIC BUSINESS 2020
Date: March 17–19, 2020
Artist applications are open until September 15, 2019 via INES.
MIL – LISBON INTERNATIONAL MUSIC NETWORK
Date: March 25–27, 2020
MIL's programme introduces a handful of fresh news acts coming from all around the globe, with a focus on the current music production from the Portuguese-speaking countries, whose inspiring features and diversity reaches the four corners of the world, while presenting a wide showcase of the talents of tomorrow's music from Europe, America or Asia.
Artist applications are open until November 30
KULTURBÖRSE THUN
Date: April 16-21, 2020
The application deadline for a presentation at the "Schweizer Kulturbörse" is September 10, 2019.
JAZZAHEAD
Date: April 23-25, 2020
Registration and showcase application for jazzahead! 2020 in Bremen are open alreay. Apply until 31 October for a showcase at the most important European meeting place for jazz.
THE GREAT ESCAPE
Date: May 14-16, 2020
Artist registration has opened on Sept 06.
---
As always, have a look at the Innovation Network of European Showcases, or INES, a European cooperation project initiated by eight international showcase festivals and gigmit. The program supports European artists and music pros to perform at or attend regional showcase festivals all over Europe.
For international destinations keep an eye on the "Reeperbahn Festival International" series of festival spin-offs in Nashville, Beijing, New York, Accra and Los Angeles with the support of the German Federal Foreign Office.